This is where…


We Beat Your Cancer

Are you looking for a group of compassionate people that will offer you emotional support and quality care?

Get a Referral Now
This Is Where…
You find the Heart of Cancer Care
At the WVU Medicine United Hospital Center's Cecil B. Highland, Jr. & Barbara B. Highland Cancer Center, you will have access to the latest cancer treatments and care from our team of trusted doctors, nurse navigators and staff. Located in Bridgeport, West Virginia, we have decades of experience treating all adult cancers. We are committed to your comfort–everything you need to achieve the best possible outcome.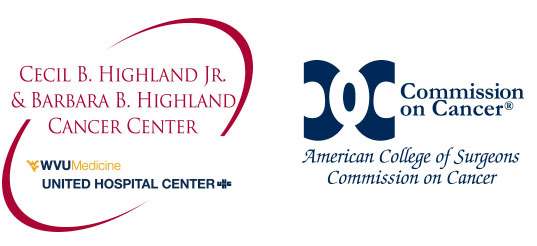 The United Hospital Cancer Center is recognized by the American College of Surgeons Commission on Cancer as a Community Comprehensive Cancer Program for excellence in all areas.
We Treat All Adult Cancers
At UHC, we treat all adult cancers using the area's leading technology. We know that each cancer is unique, that's why we offer specific treatments based on your needs.

Screenings Can Save Your Life!
Screenings aid in the survivorship of certain cancers by detecting them when they are most likely to be curable.
View Upcoming Screenings / Programs
---
Sign up to receive our newsletter featuring healthy living tips and recipes, upcoming screenings, programs, clinics, events and get the patient information guide now!
*By signing up, I agree to receive future electronic communications from United Hospital Center, including text alerts (if a mobile phone number was provided). Your carrier's standard messaging rates may apply, depending on your plan.
Please do not share confidential or private information regarding your health condition.
This Is Where…
You'll Find Screenings And Support.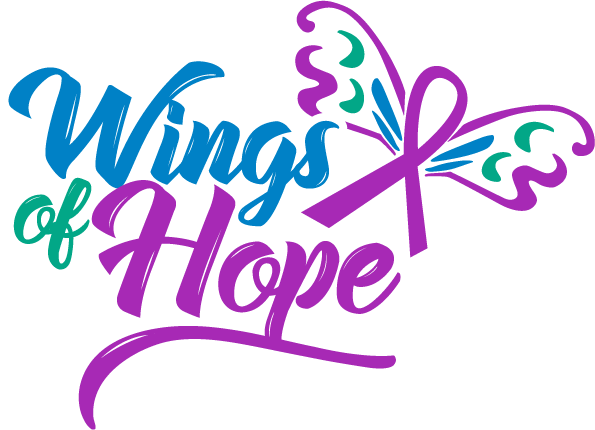 WVU Medicine United Hospital Center's Cecil B. Highland, Jr. & Barbara B. Highland Cancer Center sponsors support groups for patients and families in conjunction with the American Cancer Society. In addition, community-wide cancer screenings and education programs are held throughout the year.
Cancer Treatments We Provide
At United Hospital Center, you can stay close to home while benefiting from state-of-the-art technology and treatment. By working closely with our oncology specialists, a treatment plan tailored to your stage of cancer will be recommended. The three primary treatment options are surgery, chemotherapy/biotherapy, and radiation.

Surgery can be used in various parts of the cancer process, from biopsy for determining a diagnosis to curing cancer. Surgical removal depends on the type, size, location, grade and stage of tumor as well as medical history.
Learn About Surgery

Chemotherapy
/ Biotherapy
Chemotherapy drugs, given intravenously or orally, are used to treat cancer that has spread throughout the body, cancer that has been removed or cancer that cannot be treated with surgery.Learn About Chemotherapy / Biotherapy

Radiation therapy is used to treat breast, lung, prostate, head and neck, cervix, ovary and uterus cancers. Therapies include External Beam Radiation Therapy, Brachy Therapy and Superficial X-Rays.
Learn About Radiation Therapy

Cancer care across the country is changing. More clinical trials are opening across the country that give insight towards new pathways to take when  treating cancer.
Learn About Clinical Trials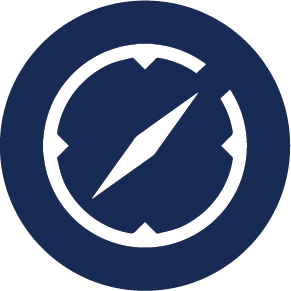 We Are in This Journey Together
Watch Patient Testimonials
"I would definitely recommend going to a cancer center with a nurse navigator. Peggy, our nurse navigator, was very helpful. She was super – couldn't ask for anybody better. She was awesome."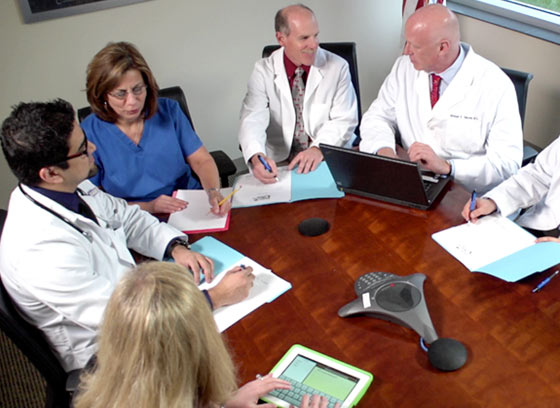 Together with our oncologists, nurse navigators, nutritionists, and radiographic teams, we offer treatment for all adult cancers.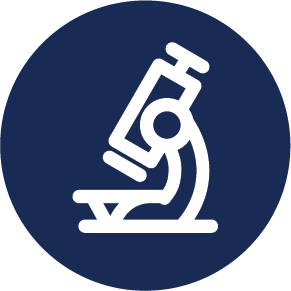 This is Why…
You Can Trust UHC
Cancer care is as unique as you. Thats why our team of trusted oncology specialists will build the treatment plan that fits your needs.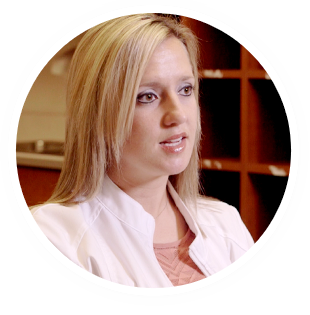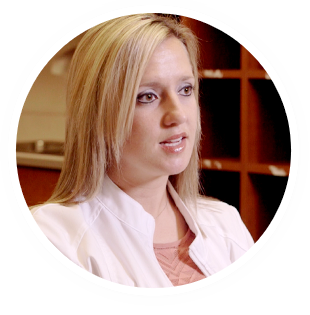 Communication between patients, physicians and the patient's family members is important before, during and after treatments to discuss how well it worked and all along the journey as key decisions are made.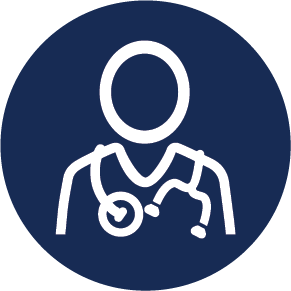 How to Get a Referral From Your Doctor
Not sure where to get started? We would love to help you talk with your doctor to start the referral process. Call 681-342-1843 to get started or ask questions. Remember, we are in this journey together.
How common are head and neck cancers?

Head and neck cancers account for approximately 4% of all cancers in the United States. These cancers are more than twice as common among men as they are among women. Head and neck cancers are also diagnosed more often among people over age 50 than they are among younger people.

Researchers estimated that more than 65,000 men and women in this country would be diagnosed with head and neck cancers in 2017.

Brain & Nervous System

Whether tumors are benign or malignant, both need treatment due to the risk of growing and pressing on the brain A tumor that starts in another part of the body and spreads to the brain is a "metastatic brain tumor."

Brain and nervous system cancers make up 1.4% of all new U.S. cancer cases

In 2017, an approximate 23,800 people will be diagnosed with a brain or nervous system cancer
An estimated 16,700 people will die from such cancers
Slightly more common in men than women and people that have certain genetic syndromes

Oral Cavity & Larynx

Oral cavity cancer starts in the mouth and laryngeal cancer in the voicebox.

Laryngeal cancer often begins in squamous cells, cells that line the moist surfaces inside the larynx
HPV and tobacco/alcohol use can increase the risk
Signs and symptoms of laryngeal cancer are a sore throat, pain in the ears, trouble or pain while swallowing, lump in the neck/throat, hoarseness or a change in voice
Signs and symptoms of oral cavity cancer include a sore on the lip or in the mouth that doesn't heal, lump or thickening of lips/gums/mouth, white/red patch on gums/tongue/mouth lining, loose teeth, dentures that no longer fit right, bleeding/pain/numbness in lips or mouth, change in voice, swelling of jaw, sore throat, feelings of something caught in throat

Thyroid

Thyroid cancer occurs in women about 3 times more than in men. Thyroid cancer can occur at any age, but women are often diagnosed in their 40s to 50s, while men are often diagnosed in their 60s or 70s. About 2% of thyroid cancers occur in children and teenagers. Thyroid cancer is linked with a number of inherited conditions, but the exact cause of thyroid cancer has not been determined. However, radiation exposure, especially during childhood, is a risk factor The main types of thyroid cancers are found in differentiated, medullary, and anaplastic tumors.

Common signs and symptoms include:

A lump in the neck
Swelling of the neck
Pain in front of the neck and ears
Hoarseness/voice changes
Trouble breathing and/or swallowing
A constant cough

Thyroid cancer is diagnosed through physical exams, biopsies, imaging tests, blood tests, and vocal cord exams

How can I reduce my risk of developing head and neck cancers?

People who are at risk of head and neck cancers―particularly those who use tobacco―should talk with their doctor about ways that they may be able to reduce their risk. They should also discuss with their doctor how often to have checkups. In addition, ongoing clinical trials are testing the effectiveness of various medications in preventing head and neck cancers in people who have a high risk of developing these diseases.

Colorectal (Digestive / Bowel) cancer is cancer that starts in the colon or rectum.

The colon and the rectum are parts of the large intestine, which is the lower part of the body's digestive system. During digestion, food moves through the stomach and small intestine into the colon. The colon absorbs water and nutrients from the food and stores waste matter (stool). Stool moves from the colon into the rectum before it leaves the body.

Colorectal cancer is the fourth most common type of cancer diagnosed in the United States. Deaths from colorectal cancer have decreased with the use of colonoscopies and fecal occult blood tests, which check for blood in the stool.

Most colorectal cancers are adenocarcinomas (cancers that begin in cells that make and release mucus and other fluids). Colorectal cancer often begins as a growth called a polyp, which may form on the inner wall of the colon or rectum. Some polyps become cancer over time. Finding and removing polyps can prevent colorectal cancer.





Female Specific Cancers

Some of the cancers that most often affect women are breast, colon, endometrial, lung, cervical, skin, and ovarian cancers. Knowing about these cancers and what you can do to help prevent them or find them early (when they are small and easier to treat) may help save your life.

In the U.S., breast cancer is the second most common cancer in women after skin cancer. It can occur in both men and women, but it is rare in men. Each year there are about 100 times more new cases of breast cancer in women than in men.

Long-lasting infections with certain types of human papillomavirus (HPV) cause almost all cases of cervical cancer. Vaccines that protect against infection with these types of HPV can greatly reduce the risk of cervical cancer. Having a Pap test to check for abnormal cells in the cervix or a test to check for HPV can find cells that may become cervical cancer. These cells can be treated before cancer forms.





Lymphatic & Blood Cancers

Lymphoma is cancer that begins in the lymphatic system, which is part of the immune system. The lymphatic system is composed of lymph nodes in your neck, armpits, groin, chest and abdomen, and removes excess fluids from your body and produces immune cells. Abnormal lymphocytes, a type of white blood cell that fights infection, become lymphoma cells, which multiply and collect in your lymph nodes.

About half of the blood cancers that occur each year are lymphomas. Lymphomas are divided into two categories: Hodgkin lymphoma and non-Hodgkin lymphoma. The primary difference between Hodgkin and non-Hodgkin lymphomas can be determined during a biopsy of an affected lymph node. If Reed-Sternberg cells are found in the biopsy—mutated B lymphocytes up to five times larger than normal—the patient is diagnosed with Hodgkin lymphoma. About 12 percent of people with lymphoma have Hodgkin lymphoma.

Leukemia is cancer of the body's blood-forming tissues, including the bone marrow and the lymphatic system, which may be acute or chronic. Some individuals don't experience symptoms, but rapidly-growing types of leukemia may cause fatigue, weight loss, frequent infections and easy bleeding or bruising. Before symptoms occur, talk to your doctor about getting screened. Additional tests may include lab and imaging for further diagnosis.





Respiratory Cancers

The trachea connects the mouth and nose to the lungs. It divides into a right and left bronchi, or airways that give air to the lungs.

Tracheal cancer is rare. Smoking is a risk factor of tracheal cancer, Common indications include symptoms such as breathlessness, difficulty swallowing, coughing up blood and frequent chest infections.

Lung and bronchus cancer is the leading cancer death in the U.S. Smoking is the most likely cause of lung cancer. Lung and bronchus cancer is the 2nd most common form of cancer in the U.S.

Lung cancer is more likely to occur in men than women. An estimated 222,500 people will be diagnosed with lung and bronchus cancer in 2017. Death of lung cancer patients is more common in middle-aged to older adults.





Male Specific Cancers

Prostate

Prostate cancer is one of the most common cancers among men in the U.S. that forms in the tissues of the prostate. A common indication of advanced prostate cancer is urinating frequently or a weaker flow of urine. There are often no early indications of the presence of the disease. Prostate cancer usually grows slowly, resulting in patients who are typically 65 years and older being diagnosed. It is rare for men under the age of 50. It is the 3rd most common form of cancer in the U.S. It is more common to occur in males who have a family history of prostate cancer. It is the 6th leading cause of cancer death in the U.S. If you're 40 years of age or older, it is important you talk to you doctor about being tested for prostate or testicular cancer before symptoms occur.

An estimated 161,360 men will be diagnosed with prostate cancer in 2017. It is more common to occur in males who have a family history of prostate cancer. It is the 6th leading cause of cancer death in the U.S.

Testicular

Testicular cancer forms in the tissues of one or both testicles. It is most likely to occur in men between the ages 15 and 35. Swelling and a lump in the testicle is a common indication of testicular cancer. Most testicular cancer can be cured, but it can also cause infertility after treatment.

Testicular cancer is the 24th most common form of cancer in the U.S. There is an estimated 8,850 men who will be diagnosed with testicular cancer in 2017.





Bone & Multiple Myeloma

Bone cancer is a result of a cancerous tumor that destroys bone tissue. Although bone cancer is typically uncommon, it can begin in any bone in the body and mostly tends to affect the long bones that make up the arms and legs. Symptoms include a lump, pain or swelling.

An estimated 3,260 people will be diagnosed with bone cancer in 2017.

There is an estimated 30,280 people who will be diagnosed with multiple myeloma in 2017.

Primary bone cancer, a cancer that forms in bone cells, is less common than secondary bone cancer, which is cancer that forms by being spread to the bone from another part of the body. Abnormal plasma cells can also form tumors in the bone or soft tissue. When there is only one tumor, the disease is called a plasmacytoma. When there is more than one tumor, the disease is called multiple myeloma. Multiple myeloma may not cause symptoms for a long time and is often not found until it's advanced. Anemia, numbness or tingling, weakness, frequent infections and bleeding are common signs of multiple myeloma. Besides weakening bones, multiple myeloma can also damage organs and cause an abundance of calcium in the blood.





Organ Specific Cancers

Liver, pancreatic, kidney and bladder cancers are different types of organ specific cancers. The liver helps to digest fat, makes substances to help blood clot, cleans toxins from blood and stores sugar for energy. However, alcohol and tobacco use, as well as hepatitis and cirrhosis, can increase the risk of liver cancer.

Pancreas

The pancreas aids the body with the digestion of foods and creates glucagon and insulin—hormones that control blood sugar levels. As the 3rd leading cause of cancer death in the U.S., pancreatic cancer is rarely found early and can be difficult to diagnose due to most tumors developing in the exocrine cells.

Kidneys

The kidneys are located at the bottom of the rib cage—on each side of the spine—and are responsible for filtering waste products, excess water and other impurities out of blood. Kidney (renal cell) cancer is the most common form of cancer in adults. Pain medications and smoking can increase the risk of kidney cancer. Common signs range from blood in the urine, reoccurring side pain and a lump in the abdomen.

Bladder

The bladder is the part of the urinary tract that stores urine until ready to be released. Blood in urine or painful urinating are two of the most common symptoms of bladder cancer. Smoking, as well as chronic bladder infections and exposure to chemicals, can increase one's risk.

It is important to know your medical history of organ-related cancers when talking to your doctor about being screened before symptoms arise.





Melanoma

Skin cancer, or melanoma of the skin, is often found on areas that have been exposed to sunlight, such as the face, neck, hands and arms. However, it can also be found on other parts of the body.

Melanoma often occurs in individuals who use tanning beds, as well as those exposed to other artificial and excessive natural light or have a fair complexion.

83.7 percent of melanoma cases are diagnosed at an early stage. It is the 5th most common type of cancer in the U.S and, although it can occur both in men and women, it is more common in men. Death from melanoma is most common among the elderly and middle-aged adults. There is a better chance of survival if the cancer is localized or found in the part of the body that it started.

Prevention and Screening

Head-to-toe self-examinations, as well as early screenings by your doctor, are recommended.Regular use of an SPF 15 or higher sunscreen reduces the risks of developing melanoma by 50 percent




Referring Physicians
Use our online referral management system to make appointments with our specialty clinics.
Please contact Suzanne Hornor at 681-342-1225 for more information.
UHC Cancer Offices