This is where…


We Beat Your Cancer

Are you looking for a group of compassionate people that will offer you emotional support and quality care?

Get a Referral Now
This Is Where…
You find the Heart of Cancer Care
At the WVU Medicine United Hospital Center's Cecil B. Highland, Jr. & Barbara B. Highland Cancer Center, you will have access to the latest cancer treatments and care from our team of trusted doctors, nurse navigators and staff. Located in Bridgeport, West Virginia, we have decades of experience treating all adult cancers. We are committed to your comfort–everything you need to achieve the best possible outcome.
The United Hospital Cancer Center is recognized by the American College of Surgeons Commission on Cancer as a Community Comprehensive Cancer Program for excellence in all areas.
We Treat All Adult Cancers
At UHC, we treat all adult cancers using the area's leading technology. We know that each cancer is unique, that's why we offer specific treatments based on your needs.

Head & Neck
Brain & Nervous System
Oral Cavity & Larynx
Esophagus
Thyroid

Lymphatic & Blood
Hodgkin's Disease
Non-Hodgkin's Lymphoma
Leukemia

Bone & Multiple Myeloma

Digestive & Bowel
Esophageal and Stomach
Small Intestines
Large Intestines
Colon and Rectal

Respiratory

Organ Specific
Liver
Pancreatic
Kidney
Bladder

Female Specific
Breast
Ovarian
Uterian
Cervical

Male Specific
Prostate
Penile
Testicular

Melanoma
Screenings Can Save Your Life!
Screenings aid in the survivorship of certain cancers by detecting them when they are most likely to be curable.
View Upcoming Screenings
---
Sign up to receive alerts on upcoming screenings and clinics.
*By signing up, I agree to receive future electronic communications from United Hospital Center, including text alerts (if a mobile phone number was provided). Your carrier's standard messaging rates may apply, depending on your plan.
This Is Where…
You'll Find Screenings And Support.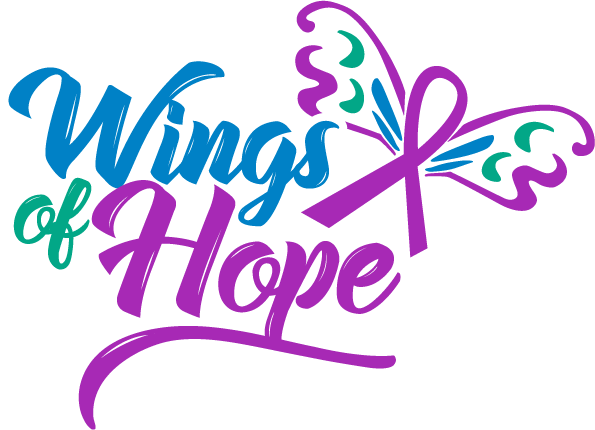 WVU Medicine United Hospital Center's Cecil B. Highland, Jr. & Barbara B. Highland Cancer Center sponsors support groups for patients and families in conjunction with the American Cancer Society. In addition, community-wide cancer screenings and education programs are held throughout the year.
Cancer Treatments We Provide
At United Hospital Center, you can stay close to home while benefiting from state-of-the-art technology and treatment. By working closely with our oncology specialists, a treatment plan tailored to your stage of cancer will be recommended. The three primary treatment options are surgery, chemotherapy/biotherapy, and radiation.
Surgery can be used in various parts of the cancer process, from biopsy for determining a diagnosis to curing cancer. Surgical removal depends on the type, size, location, grade and stage of tumor as well as medical history.
Learn About Surgery
Chemotherapy
/ Biotherapy
Chemotherapy drugs, given intravenously or orally, are used to treat cancer that has spread throughout the body, cancer that has been removed or cancer that cannot be treated with surgery.Learn About Chemotherapy / Biotherapy
Radiation therapy is used to treat breast, lung, prostate, head and neck, cervix, ovary and uterus cancers. Therapies include External Beam Radiation Therapy, Brachy Therapy and Superficial X-Rays.
Learn About Radiation Therapy
Cancer care across the country is changing. More clinical trials are opening across the country that give insight towards new pathways to take when  treating cancer.
Learn About Clinical Trials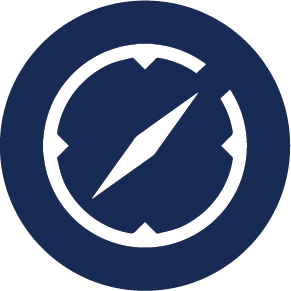 We Are in This Journey Together
Watch Patient Testimonials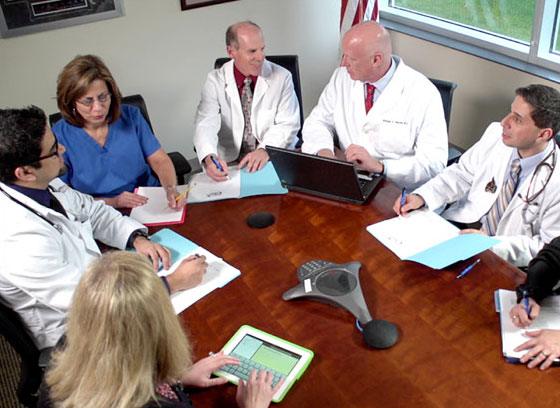 Together with our oncologists, nurse navigators, nutritionists, and radiographic teams, we offer treatment for all adult cancers.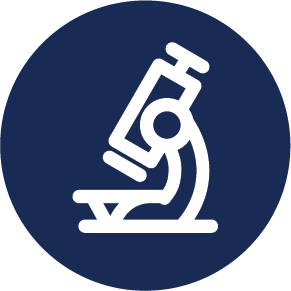 This is Why…
You Can Trust UHC
Cancer care is as unique as you. Thats why our team of trusted oncology specialists will build the treatment plan that fits your needs.
"Communication between patients, physicians and the patient's family members is important, before, during and after treatments to discuss, how well it worked and all along the journey as key decisions are made."
Yaser Homsi, MD : Oncology/Hematology
Communication Tips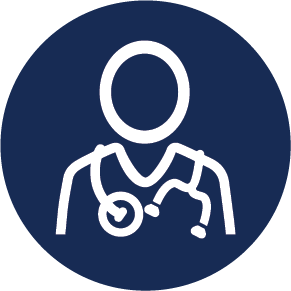 How to Get a Referral From Your Doctor
Not sure where to get started? We would love to help you talk with your doctor to start the referral process. Call (681)342-1843 to get started or ask questions, remember we're in this journey together.
Referring Physicians
Use our online referral management system to make appointments with our specialty clinics.
Please contact Suzanne Hornor at (681) 342-1225 for more information.
UHC Cancer Offices