The emotional toll that a cancer diagnosis can take on a patient can be just as devastating as the physical damage done by the cancer itself. Each patient reacts to their diagnosis in their own way, based on their own life experiences, their understanding of the situation, and their belief system. However, one common reaction to receiving a cancer diagnosis is to be suddenly faced with questions.
The following is a list of common questions many cancer patients will ask themselves throughout their journey. Nurse navigators at United Hospital Center are here to answer those questions and help you at every step of the way.
How do I come to terms with my diagnosis?
The first step is to realize your emotions regarding your diagnosis are unique to you and your cancer journey.
Become informed about your cancer. Your cancer navigator will meet with you & review information about your specific cancer.
Ask questions. Write down questions to discuss with your oncologist or navigator.
Maintain communication with loved ones. Good communication with your support system will give you strength through your cancer journey.
Develop coping strategies:

Practice relaxation techniques.
Share your feelings honestly with family, friends, a spiritual adviser, or a counselor.
Keep a journal to help organize your thoughts.
When faced with a difficult decision, list the pros and cons for each choice.
Find a source of spiritual support.
Set aside time to be alone.
Remain involved with work and leisure activities as much as possible.
Is it normal to feel overwhelmed?
It is completely normal to feel out of control and overwhelmed.
Accept your feelings. Be kind to yourself and avoid judging yourself for your emotions. Pay attention to what you are feeling, and spend time with people who are positive and uplifting.
Communicate your feelings. Having a support system is an important part of dealing with emotions (family, friends, clergy, and counselor).
Recognize the signs of depression. Depression and anxiety is common for cancer patients.
Depression symptoms include:

Being overwhelmed or losing hope.
Having problems with memory or thinking.
Getting too much or too little sleep.
Feeling extreme fatigue or no energy.
Having little appetite or not wanting to eat.
Feeling very sad and helpless.
Experiencing weight loss or weight gain.

Discuss any depression symptoms or concerns with your oncologist or clinical navigator when they appear. You may need medical intervention to treat depression or anxiety symptoms.
If you have thoughts of harming yourself or others, contact your health care provider immediately or go directly to an Emergency Department for help. Call 911 and ask for help if you cannot reach your provider.
Seek a connection with other cancer survivors. Resources for one-to-one support.

UHC counselor (alert your navigator to arrange)
Should I blame myself for my cancer?
Absolutely NOT! Causes of cancer are due to many factors: genetic, environmental, life-style, and age factors. Some cancers have no known cause.
Reframe the question, "Why did this happen?" to "What is the plan?" This can provide hope and focus attention to the goals of treatment.
Should I let my family know how scared I am?
Yes! Discussing your feelings with your support system or family members is beneficial to your mental wellbeing. Your family may also have similar feelings as well. Open and honest discussions about your feelings can actually decrease stress.
I do not have anyone to talk to about my diagnosis.
Reach out to your nurse navigator. Together you can create a healthy support system that will help you through your cancer journey.

Counseling
Clergy (UHC or Community Congregation)
On-line connections

Resources for one-to-one support with a similar cancer survivor.

UHC counselor (alert your navigator to arrange)
https://imermanangels.org/
https://cancare.org/support/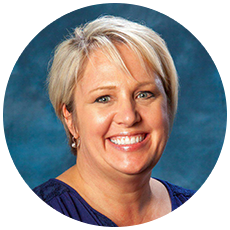 Please note, the information provided throughout this site is not intended or implied to be a substitute for professional medical advice, diagnosis or treatment. All content, including text, graphics, images, and video, on or available through this website is for general information purposes only. If you are experiencing related symptoms, please visit your doctor or call 9-1-1 in an emergency.