Cancer screenings increase the chance of spotting signs of early cancer development in an individual who would otherwise be showing no symptoms. Though it may be common to think, "cancer could never happen to me," it is important to never leave your health to chance. Those with a family history of cancer, or other lifestyle or health factors that increase their risk for cancer, should talk to their doctor about receiving a cancer screening.
The Nurse Navigators at United Hospital Center understand that, for many, even knowing where to start with cancer screenings can be confusing. Below are a few of the common questions on the topic of cancer screenings, along with resources for more information.
How Do I Know if I Need to be Screened for Cancer?
Warning signs of cancer:
Change in bowel or bladder habits
Nagging cough or hoarseness
Thickening or lump in the breast or elsewhere
A sore that does not heal
Change in a wart or mole
Unusual bleeding or discharge
Indigestion or difficulty in swallowing
Is There a Way to Screen For All Types of Cancers?
There are several cancer screening tests available, but certain tests are commonly done on a routine basis.
The other screenings will be determined by the assessment obtained from your primary care provider.
Breast cancer – mammograms are the best at detecting breast cancer.
Colorectal cancer – almost always develops from precancerous polyps in the colon or rectum. Screening tests can find precancerous polyps and they can be removed before they turn into cancer.
Cervical cancer – pap test can find abnormal cells in the cervix. HPV looks for the virus that can cause these cells to change. Pap tests can find changes early for a better chance of being cured.
Lung cancer – history of heavy smoking. If you are a current smoker or have quit within the past 15 years then you need to be screened.
Do I Need a Doctor's Referral to Get Screened for Cancer?
Your primary care provider will get the appropriate cancer screenings in place for the cancers that are routinely screened.
The primary care provider will ask you several questions during your yearly physical to determine if other screenings are needed.
Can I Get a Cancer Screening Without Insurance?
You can get free screenings at different locations by watching the media outlets.
United Hospital Center offers a free women's screening, men's screening, and a skin screening one time a year. Watch our facebook page for screening information.
Do I Need to Have Symptoms to Get Screened for Cancer?
No, screenings are for prevention, to detect a potential problem or disease in a person that does not yet have symptoms.
Early detection is key; you want to detect a condition at the earliest stage to treat it most effectively.
What Happens After A Cancer Screening?
After a cancer screening, you will receive your results.
Depending on the results you may need additional testing.
The doctor performing the tests will let you know the next steps in the process.
If testing shows normal results, then you are finished until the next screening is needed.
Important to always let your primary care know if something is bothering you, looks different, or just does not feel right.
Early detection is key for the best outcome.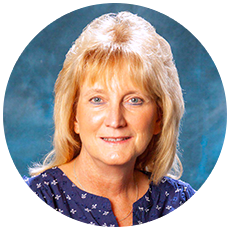 Please note, the information provided throughout this site is not intended or implied to be a substitute for professional medical advice, diagnosis or treatment. All content, including text, graphics, images, and video, on or available through this website is for general information purposes only. If you are experiencing related symptoms, please visit your doctor or call 9-1-1 in an emergency.